Life Science & Medicinteknik
Plasma pretreatment in medical technology
Process single-use items safely
Polyolefins such as PP and PE are often used in the medical industry for the manufacture of single-use products in order to benefit from the advantageous properties of the material.
Plastics such as PVC, PU, PC and others often need their adhesive properties to be optimized before further processing.
The challenge of polyolefins
The surface properties of polyolefins such as PP, PE with their inherently very low surface energies make subsequent adhesive processes such as gluing and printing a challenge.
UV adhesives and UV printing inks in particular place high demands on the quality of the surface pretreatment.
Classic pretreatment processes such as priming or flame treatment have their disadvantages for example complex implementation and handling, high running costs for consumption and storage, high health and environmental requirements and difficult process control.
Optimal pretreatment with plasma for medical technology products
Plasma pretreatment at atmospheric pressure is a simple, inexpensive and controllable type of pretreatment. The so-called activation enables optimal adhesive forces and wettability.
In the medical industry there is also the advantage of the strong disinfecting / sterilizing effect of plasma treatment on treated surfaces.
Advantages and benefits of plasma pretreatment on medical products
Simple and clean process through cost-efficient, environmentally friendly electrical-physical plasma treatment
Reliable reproducibility of the pretreatment, even with sensitive surfaces, because of the adjustable and regulated plasma discharge
Full monitoring of all process-relevant parameters through real-time monitoring with TIGRES SQI (System Quality Index)
Pretreatment examples in medical technology:
---
Reliably print, glue and functionalize syringes and test tubes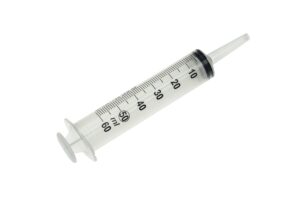 Homogeneous treatment through broad plasma treatment
Plasma treatment of syringes made of PP for an optimal print image and adhesive strength
Disposable syringes and test tubes as single-use products usually consist of non-polar polypropylene (PP) or COC.
With the plasma treatment from TIGRES, various high-performance systems are available for pretreatment.
With the appropriate arrangement of the plasma nozzles, homogeneous treatment can be achieved over the entire width of the round body, thereby ensuring the optimal adhesive strength of the printing ink.
---
Glue the cannulas securely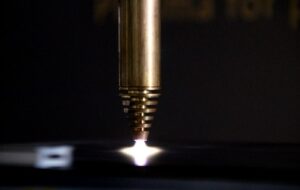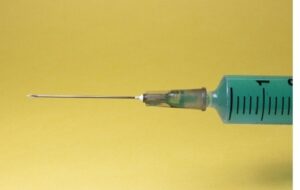 Secure bonding through precise pretreatment
Bonding of stainless steel cannulas and cannula holders (needle hubs) made of PP.
The plasma jet allows precise internal pre-treatment of the cannula holder (needle hub) for secure bonding of the cannula to the syringe
---
Securely glue and print catheters and tubes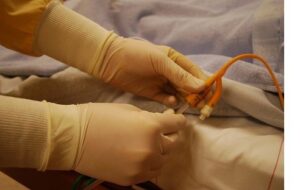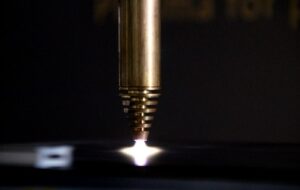 Secure bonding thanks to optimal performance dose
Printing and gluing of catheters made of PU and PVC.
The adjustable plasma power also enables the pretreatment of sensitive surfaces for precise and continuous treatment in the catheter manufacture. This allows catheters to be glued and printed securely.
---
Connect cannulas and syringes securely

Safe plug connection through precise plasma dose
Roughening of the syringe cone for better adhesion of the cannula.
Through the precisely adjustable plasma output, the roughness of the syringe cone can be increased significantly without damaging the cone. That way, secure adhesion of an attached cannula can be achieved with significantly increased pull-off values.