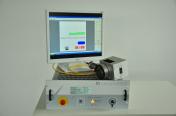 Märkning
Laseretikettering och lasermärkning
Nästan alla material kan exakt märkas med vårt lasermärkningssystem, däribland: metaller, plaster, halvledare, folier, glas och keramik samt organiska ytor såsom trä, papper och läder. Beroende på underlaget och strålens intensitet kan de önskade märkningarna åstadkommas genom färgskifte, gravyr eller mikrosmältning.
cleanLASER systems can provide cleaning and marking treatments combined for excellent quality with durable dot matrix, barcode, human readable or image markings that withstand the test of time.
Complete customized laser systems are available with integrated automation technology.
Rich contrast & fine detail
Enduring readability
Versitle, fast & easy to use software
Economic & reliable processing
No damage to the base material
Process uses no abrasive media
Parts can be marked in-situ – great for large/heavy itmes
Selected application examples:
---
NEW: cleanMARK laser marking system
Ultra-compact, powerful and economical
cleanLASER has developed a totally unique laser marking unit with operating controls and a PC built-in. It features an LCD-display with menu navigation and a network plug for industrial integration that enables remote programming or operation from anywhere in the world. Customary industrial field bus systems are available, too.
With up to 50 Watts of average laser power, even moving components can be labeled extremely fast with high quality plain text lettering, dot matrix and bar codes at a resolution of more than 300 dpi. This marking laser is easy to setup and includes software preloaded with a wide-range of graphics and text options.
The system can label or mark high quality components, such as sensors, electronic packaging or traceable parts of metal, plastics, composites, and more. The cleanMARK is available in a range of power options from a small, very low cost starter unit to a powerful laser marker for deep metal engraving with programmable pulse duration.
The device is air-cooled, designed for durability and it's virtually maintenance-free. Compared to laser marking units with the same power rating, the cleanMARK is very compact while providing quality and performance with an attractive price.
cleanMARK is suitable for use with special laser labeling foil as well as many colored plastics, including thermoplasts. Depending on the type of plastic and laser parameters used, precise marking is achieved by stripping or carbonization along with a corresponding color change. This laser provides consistent quality and marks surfaces with lettering that's resistant to abrasion, chemicals, non-wearing and tamperproof.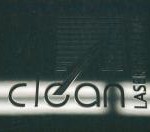 cleanLASER marking systems are excellent for use on metal substrates. Virtually any image can be created in fine detail by micro-ablation or thermally induced surface coloration.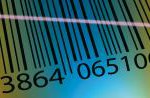 Most different plastics, especially thermoplasts and colored plastics but also special laser labeling foil can be labeled and marked.